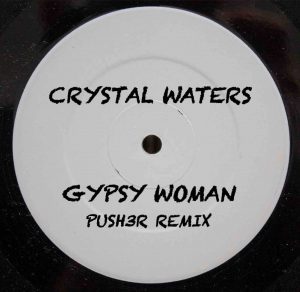 RESULTS
Case Study: Crystal Waters - Gypsy Woman (Push3r Remix)
---
Fatboy slim supporting Push3r's Remix b2b with Carl Cox at Sweet Harmony, Saatchi Gallery.
Video Credit: Mixmag
We're about sharing great music which we feel will resonate with our list of tastemakers.  You can see the results that Producer and DJ 'Push3r' achieved for his unofficial remix of 'Crystal Waters – Gypsy Woman'.  The list we have provided on this page is the notable support but this remix was also supported by many other DJ's not only on podcasts and radio shows but also in clubs in the UK and worldwide.  We are unaware of another contemporary remix of this track getting this kind of reception.
Radio Support
Kiss FM UK:
Justin Wilkes (5 Plays)
DJ Pioneer (4 Plays)
Aprés (3 Plays)
Ben Malone (2 Play)
Andi Durrant (1 Play)
Charlie Tee (1 Play)
Joel Corry (1 Play)
SiriusXM:
CID (1 Play)
RTE2
DJ Dave Treacy (2 Plays)
Podcasts
Gregor Salto
Salto Sounds (1 play)
Robbie Rivera
The Juicy Radio Show (1 play)
Benny Camaro
Hot Wheels Radio Show (1 Play)
Marc McCabe
Ignite radio (1 play)
VIP Tastemaker Support:
Fatboy Slim
Roger Sanchez
Wideboys
CLiQ
Gregor Salto
CID
Kryder
Robbie Rivera
STADIUMX
Patric La Funk
Mednas
Ferdinand Weber
Robosonic
Chus & Ceball
Vanilla Ace
Sammy Porter
Man Without A Clue
Raffa FL
Pete Graham
DJ Andy Warburton
Joel Corry
Charlie Tee
Kenn Colt
Freejak
Blaise
Andi Durrant
Justine Wilkes
DJ Pioneer
Aprés
Ben Malone
Benny Camaro
DJ Dave Treacy